2023 Nissan Rogue Interior
Step inside the 2023 Nissan Rogue and prepare to be mesmerized by its captivating interior.
Every detail has been meticulously crafted to create an atmosphere of pure luxury and comfort. Sink into the plush, ergonomic seats that are designed to provide optimum support during long drives. The spacious cabin offers abundant legroom and headroom, ensuring passengers can stretch out and relax.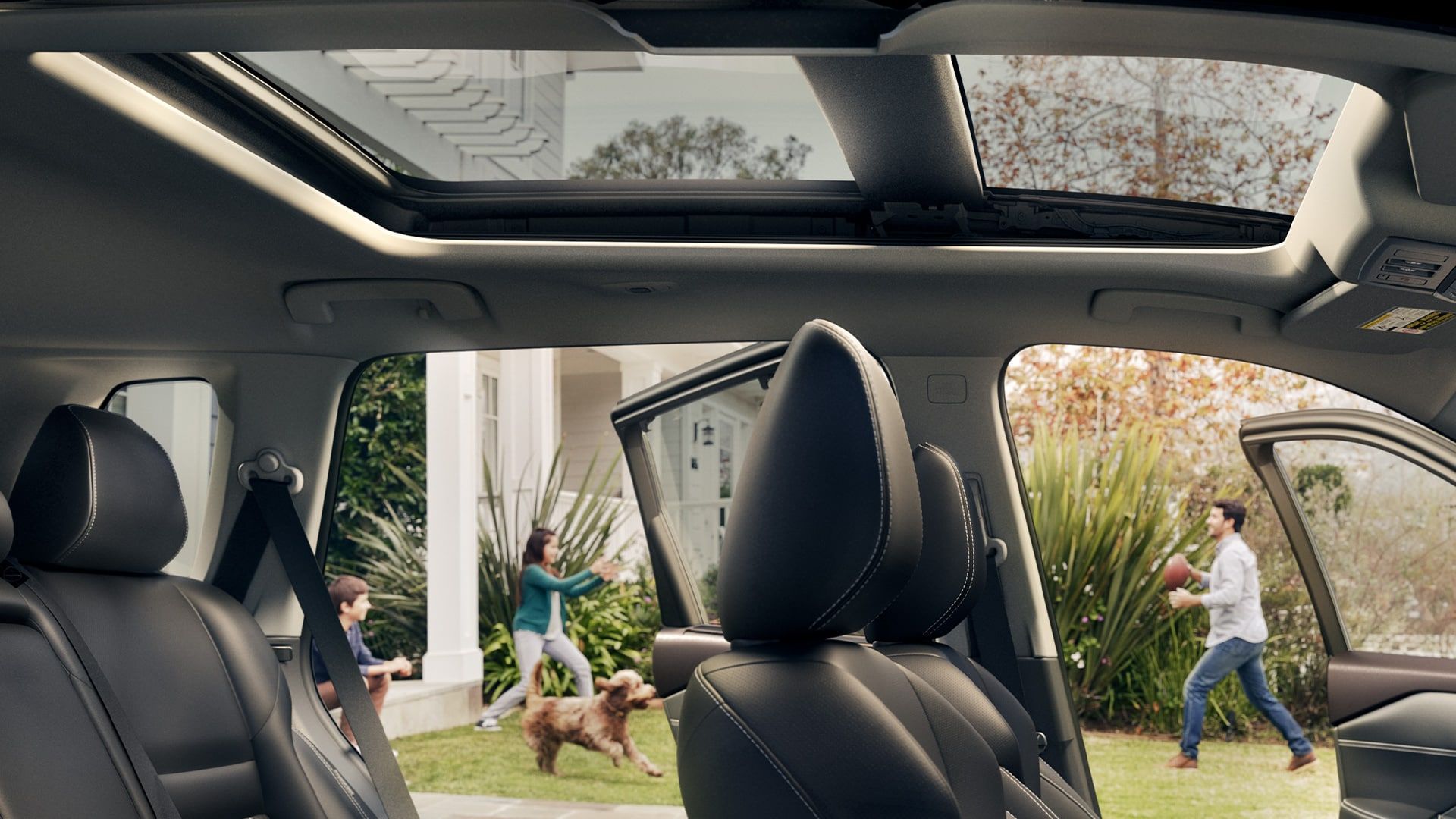 Dual Panel Panoramic Moonroof
The two panel panoramic moonroof on the 2023 Nissan Rogue creates the ideal balance between performance and aesthetics. As you travel around the city, marvel at the magnificent night sky. Unimpeded views of the stars are provided by the panoramic glass canopy, and the dual panel construction ensures that the interior is kept at a reasonable temperature.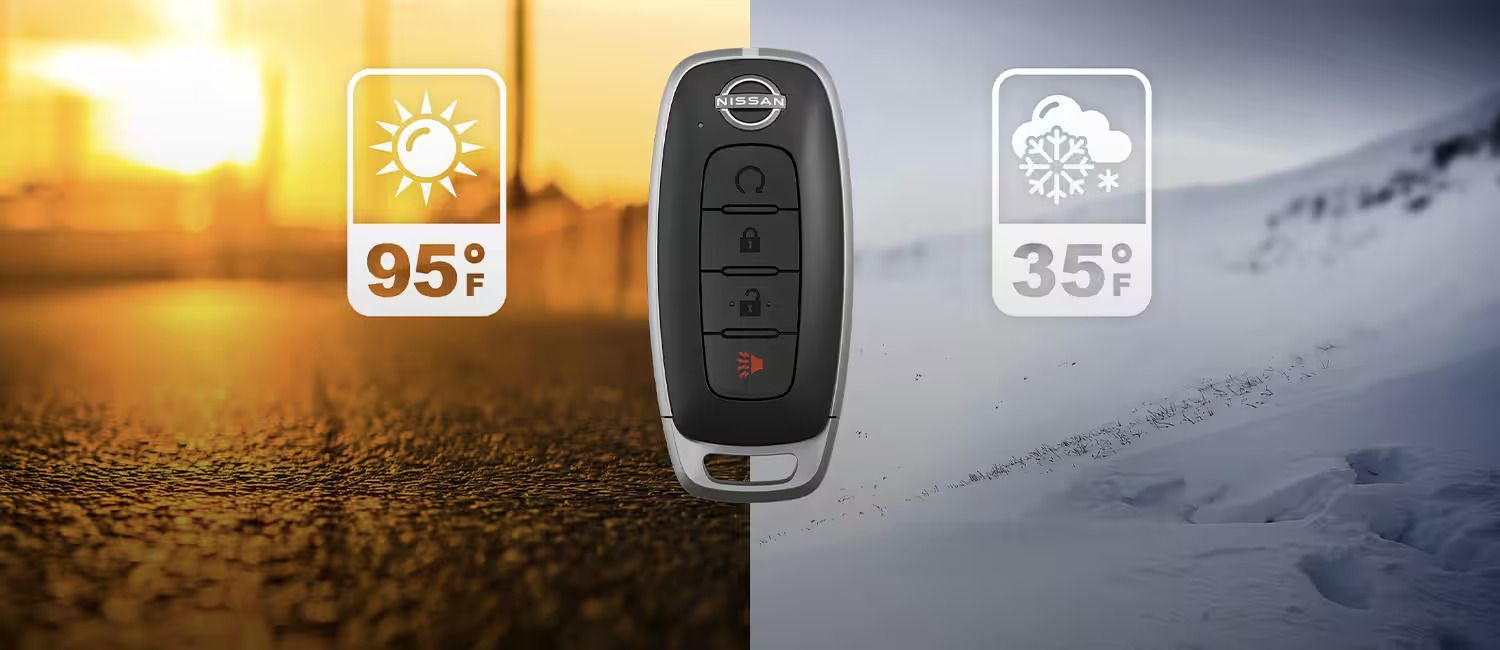 Tri-Zone Automatic Temperature Control
For those seeking unmatched comfort and convenience, the 2023 Nissan Rogue is the ideal car. To ensure that everyone in the car is comfortable, the Tri-Zone Automatic Temperature Control offers three distinct settings for optimal comfort. The Tri-Zone Automatic Temperature Control guarantees that each person has the ideal temperature setting for their own needs, whether they are traveling, going to work, or simply want to unwind.
Bose Premium Audio System
The 2023 Rogue's Bose sound system is an auditory masterpiece that will elevate your driving experience to new heights. Immerse yourself in a symphony of rich, crystal-clear sound that fills every corner of the cabin, enveloping you in a sonic wonderland. With its meticulously engineered speakers strategically placed throughout the interior, this state-of-the-art audio system delivers an unparalleled listening experience.
Rogue kid-friendly interior design features
A family-friendly SUV that prioritizes the comfort and safety of your children. Getting in and out of the car is now simpler than ever thanks to our smart and creative design elements. The lower door sills are turned inward to prevent leaning over, and the rear doors open almost 90 degrees for convenient access. Without the need of a locking clip, you may install a kid seat in any position, even the middle, thanks to the center rear seat's unique lower anchors.
Car Seat Ready
LATCH-compatible child seats that are secure offer dependable and cozy safety for your infants. These chairs include secure latching for a tight fit and simple installation. Your youngster will be properly fitted in the vehicle thanks to the adjustable headrest and seat belt straps. Your priceless cargo is kept as safe and secure as possible thanks to the sturdy structure and additional cushioning. These seats are ideal for lengthy flights and routine use due to the adjustable recline and the easily-cleanable fabric. Having your child seated safely and securely will give you the peace of mind you need.
Rear Door Sunshades
When driving, the Rear Door Sunshades are the ideal method to keep your car cool. These sunshades are made of sturdy polyester fabric, are simple to install, and shield your backseat passengers from the sun's glare. Even on the hottest summer days, they keep your car cool by blocking UV radiation. The four-piece set of rear door sunshades fits most common rear doors. Additionally, they may be adjusted for the ideal fit. The Rear Door Sunshades can keep your car cool and your passengers comfortable.
4-Door Keyless Entry
The Nissan Intelligent Key is a fantastic tool that makes life incredibly simple. With the key, you may quickly open any door handle—including the back doors—by pressing a single button. This is useful when you have too much on your hands to search for your key. For individuals who value their time and safety, it is simple to use, practical, and secure. Utilize the ease of the Nissan Intelligent Key to quickly open any door with just one button press.
Rear Door Alert
For busy homes who frequently forget to check the backseat, the Rear Door Alert System is the ideal answer. You won't ever forget to check the rear seat again because of the visual and audio alert reminder it gives. You and your family will be protected with this system, which is simple to install. It's the ideal technique to make sure nothing is forgotten inside your car.